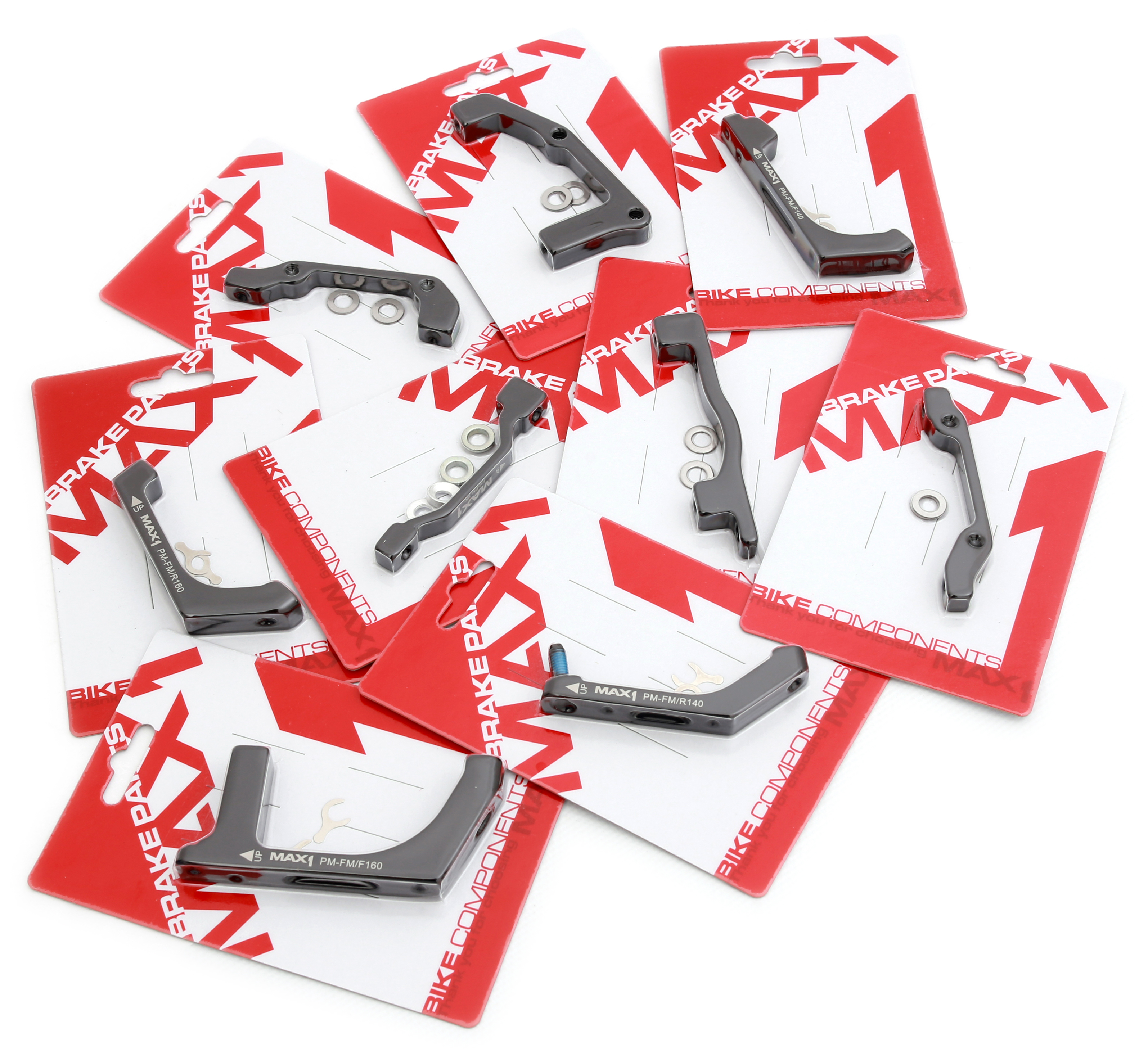 MAX1 brake adapters are available for almost any combination of brake caliper to frame / fork. Whether you are changing the disc diameter or the brake brand - you will find the right solution in the MAX1 range of adapters. Precision, durable strength materials and a precisely adjustable position guarantee your safe stopping.
What to look out for when choosing an adapter? What designation is used?
When selecting an adapter, the designation according to the type of brake caliper - PM (Post Mount), IS (Internation Standard) or FM (Flat Mount) is used.
Other designations:
IS - International Standard mounting
PM - Post Mount
FM - Flat Mount
F - use on the front brake
R - use on the rear brake
140/160/180/203 - disc size in mm