You can be sure that you will find only nice pieces among the MAX1 rims. Choose your size and spin the wheels as light as a feather. Resistance to shocks, string tension and external influences is taken care of.
The best material is used for the production of rims, specifically UD, non-directional carbon. You can choose in the MTB section 27.5 "/ 29" or road / gravel rims 28 ". Thanks to the hookless technology, the rims are perfect for a tubeless system.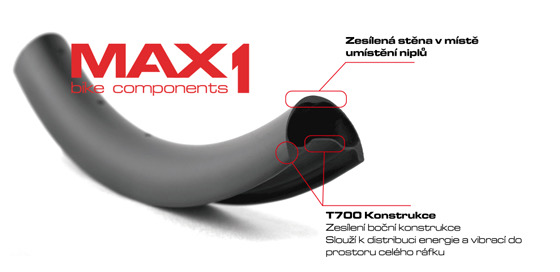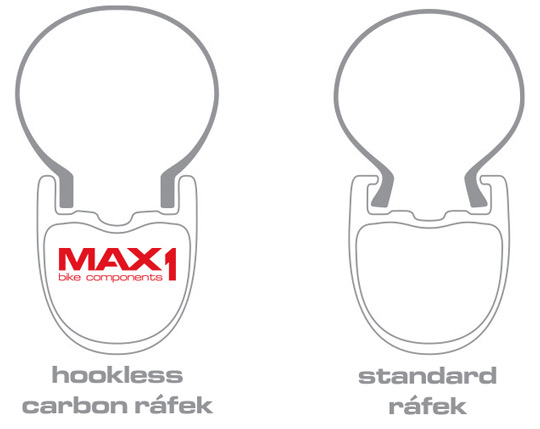 Depending on the type of use and the need for higher tire pressure - for example on road bikes, the so-called "MIDHOOK DESIGN" is also used on our rims. It is similar to a hookless with a higher tread strength at the rim bead when higher pressures are used.