SADDLES - Velikost - 0.270 kg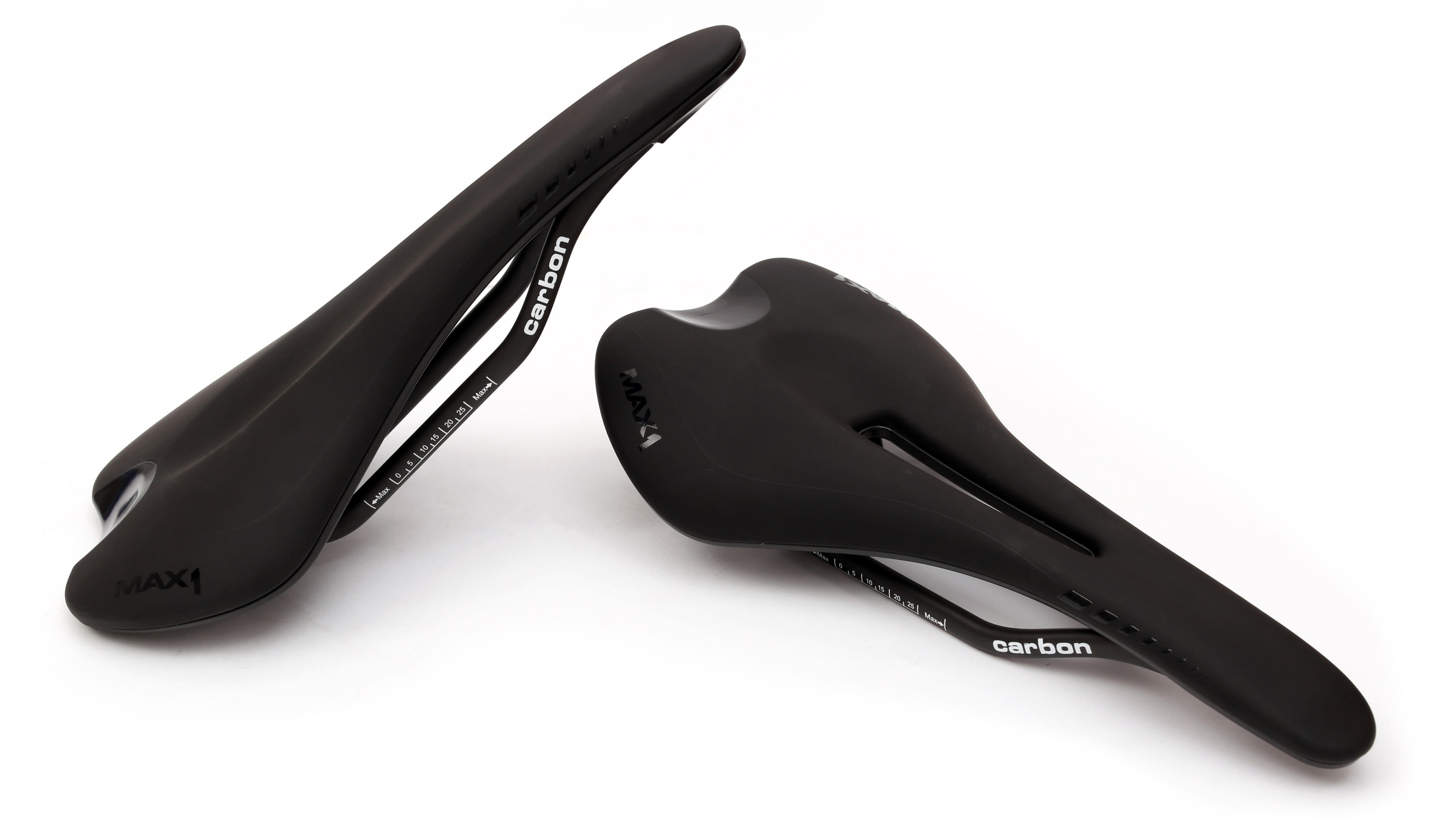 There are only three points where the rider connects with the bike. Therefore, it is important that the connections work without compromise. In the saddles, the MAX1 range is generous, because the human anatomy is diverse. Ladies - let yourself be pampered by a gel saddle on long painless trips. Gentlemen - reward yourself with an ultralight saddle with carbon rails and a carbon platform. Sophisticated details such as center holes, shaped platforms, easy-to-maintain surfaces and, most importantly, adaptable linings make the MAX1 saddles an indispensable guide to many cycling experiences without painful consequences.
Remember: saddle selection is often a very subjective matter, so it is always ideal to visit your local MAX1 dealer and try the saddle type.
When choosing the right comfortable saddle, you can find the following division:
Sports saddles - this is a designation of the type of saddle, which by their shape and width are intended for riders who spend more time on the bike, they are usually narrow and harder saddles (they have less padding)
Comfortable saddles - designation for saddles of wider and softer cut designed for hiking and hobby use
Saddle rails - made of several materials, the most common are made of base steel, Cr-Mo (chromium-molybdenum), titanium or carbon
Saddle shape - there are usually 2 types of saddles on the market according to the shape - saddles with a full surface or with a hole to relieve nerve parts in the men's part of users
What is the difference between men's and women's saddles? The basic difference is that men's saddles are longer and narrower in shape, women's saddles are shorter and wider.